Whether you are a strict vegetarian or vegan, or if you are simply interested in reducing the amount of meat that you consume, the California Prune kitchen at the Just V Show Olympia is the place to be from the 8th to the 10th July for culinary inspiration.

The show offers a fabulous chance to meet foodies, brands and experts should you be able to tear yourself away from the California Prune Kitchen where there will be a steady stream of fabulous recipe demonstrations delivered by our cooking connoisseurs: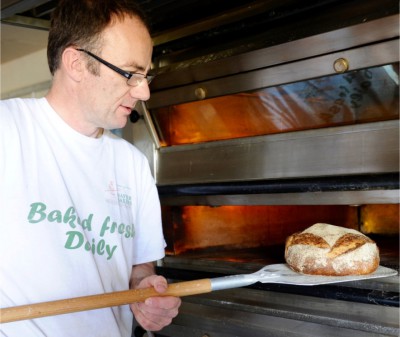 Award winning artisan baker Peter Cook from Peter Cooks Bread, whose celebrated 'real breads' are made without any artificial aids will whet your appetite with California Prune Vegan Chelsea Buns and Sweet Focaccia with California Prunes.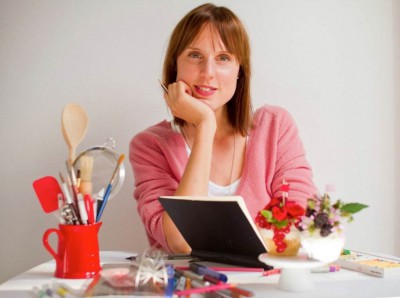 Witness the Queen of imaginative showstoppers at work when former Great British Bake Off winner and designer Frances Quinn takes to the stage to create some of her beautifully crafted edible masterpieces (and don't miss out on the chance to tuck into her famous Panda scones!)
And if that wasn't enough, watch author and nutrition teacher Julie Montagu of Flexi Foodie Academy fame show you recipes that support her belief in plant based nutrition, meet professional ballerina, blogger and author Saskia Gregson-Williams and watch food blogger Niki Webster from Rebel Recipes (The Soil Association BOOM Award for best food blog of the year) create some of her healthy recipes using light, natural and plant based ingredients.
As a Vegetarian Society approved product, California Prunes represent a totally natural, healthy and ultimately delicious convenient 'superfood' that can work wonders in a variety of savoury and sweet dishes. Packed with nutrients and enjoying an unrivalled status as the ONLY natural whole and dried fruit to achieve an authorised health claim in the whole of Europe (eating 100g California Prunes – roughly 8-12- daily contributes to normal bowl function) – there's a lot to be said for including prunes in the diet not just as a wholesome snack but as a convenient cooking ingredient.
Visiting the California Prunes Kitchen at the Just V Show means you won't go hungry as there will be plenty of opportunity to sample the recipes, and you can easily recreate them at home by taking and following the recipe cards.
California Prunes will be on stand V121, where there will be plenty of information about California's supreme superfood. Experts will be on hand – including registered nutritionist Jennette Higgs and avid sports woman and star of the under 21s Welsh Netball Squad, Lydia Hitchings. Jennette and Lydia will be delighted to explain everything you need to know about the best prunes in the world – renowned for their legendary flavour and outstanding quality – and will provide further details on how snacking or cooking with prunes can be beneficial for your health and well-being.
For your free tickets to the Just V Show follow this link.